Navigate through a session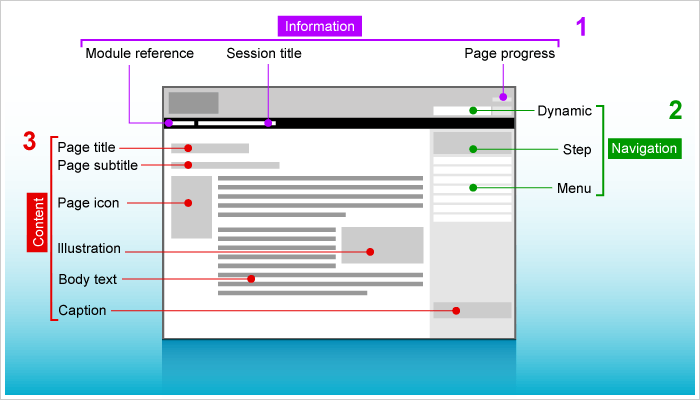 Every session has a structure based on three sections: information, navigation and content.
Module reference: Reference numbers consist of three letters and three numbers
Session title: The name for the session, which is unique within the module
Page progress: This feature informs of the total amount of pages that exist within the current session and also the page you are in.
Page title: They are usually at the top of the page
Page subtitle: They may or may not exist in the page, but some pages may have more than one subtitle
Page icon: This is a reminder of the page you are in and also relates to the content
Illustration: A page may have one or more illustrations to help you understand the subject
Body text: This referes to the main part of the text, the content itself
Captions: Image captions or text captions will normally appear when you click on an image or text, to clarify the content of an image or further explain a concept.